As a parent, you're dutifully packing lunches for school, 5 days a week. I know how exhausted you are by those little ones right now, but in just a few short years, you'll be sending the same kids off to school with money that they've snatched off of  you to eat canteen walay ganday rolls and their logic being, "jitna ghaleez, utna lazeez".
In the meantime, there's lots of ways to pack a lunch that'll tempt them and keep their energy levels up. Keep in mind what time they'll be eating their snack or lunch and the Karachi weather that can make the most lovingly prepared goodies become unappetising. Invest in an insulated lunchbox and if you're sending something cold, pop in an icepack or a frozen juicebox to keep things cool for longer.
Sandwiches
The sky is the limit when it comes to sandwiches. You can buy cold cuts like turkey from the deli section (check out Milestone's at Com3 or Carrefour's) or opt for chicken or hunter beef prepared at home, throw in a slice of cheese and you have a happy, tantrum-free kid right there. Or you could just stick with regular, plain old bread and butter for the classic child. If you're wanting to go the extra mile, there are lots of fun sandwich cutters out there to dress up your baby's lunch.
Sandwiches don't necessarily have to be made with bread all the time – that's boring, especially, when you're a child. Take hummus and spread that on a toasted pita bread. Introduce your child to new flavours like cottage cheese (delicious homemade cottage cheese at Agha's) and slather that on toasted bun.
If you're feeling adventurous, make a quesadilla. For little tummies, take a tortilla and cut it in half. Put some shredded cheese, cubed chicken (if you haven't got left-over rotisserie chicken then use Chicken Chunks from KnN's for a quick solution) and black beans on one half of the tortilla. Cover with the second half of the tortilla and brown both sides on the pan till the cheese melts. Let cool, cut them into thirds and box away.
Pasta
Pasta doesn't necessarily have to be laden with cream-butter sauces. Kids have developing tastebuds. Incline them towards wholewheat pasta or soba noodles – their tender texture and nutty flavour make them ideal for lunch boxes. If you don't have enough time to boil wholewheat pasta (it does take quite some time to cook) in the mornings, boil it the night before and keep it in the fridge. Toss it with any sauce that you like, whether it's alfredo or you're keeping it classic with marinara and box it away.
Chicken Nuggets
Which kid doesn't love nuggets? When you're out of ideas or want to give in to the demands for junk, reach for your favourite brand – but remember it doesn't have to be all bad.
Pop the nuggets into an air fryer for around 20 minutes (depending on your air fryer) and you have yourself a no-fuss lunch for mornings when you don't have all the time and patience in the world to decorate your child's lunchbox with fun shapes and colours. Air fried chicken nuggets don't just help you steer clear of oil but once you put them in to cook, you can move away – no need to keep an eye on them and flip them constantly – you're a mum, you don't have time for that. Serve with air friend chips. Make sure to cut the nuggets into smaller pieces for your 2- or 3-year-old.  Serve with cut fruit or veggies.
Snack Attacks
There are so many portable snacks that your child can take to school that don't involve processed sugars packaged in colourful plastics. Yet somehow, the dread and franticness of the morning schedule makes your mind blank out. Here are a few ways to up your snack game:
Fruit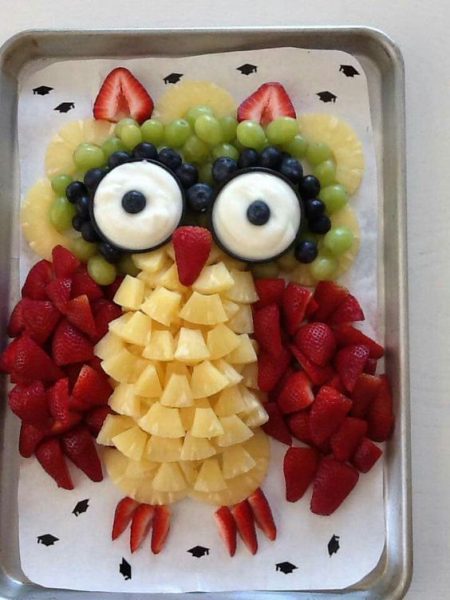 Most kids won't eat the fruit that you throw into their lunch boxes. Why? "Mama, it's boring." Cut up their watermelons, strawberries, apples, pears with fruit cutters (readily available on Daraz). Don't give them the same fruit everyday, switch them up a little by alternating between fresh and canned fruit. Canned pineapple chunks and fruit cocktails are great options to introduce them to fruit.
Yoghurt pots / pouches
Use flavoured yoghurt to bribe your kids into reaching their target calcium intake. Not only are they delicious but they require minimal effort.
Nuts
Shelled pistachios are a great tummy-filling activity. You can opt for almonds, cashew nuts, pine nuts, whatever your little one loves. Just be sure to check with the teachers in case any of your child's peers have a nut allergy.
Dried chickpeas
Kids love texture. These are great to munch on and they're healthy too.
Drain a can of chickpeas (you can boil the dried ones) and spread them out on a baking tray. Throw on salt and paprika and drizzle olive oil on top. Make sure all the chickpeas are coated, spread them out in a single layer and pop them in a 425 degree oven. Bake till golden brown and crisp. Make them a few days in advance and store them in an air-tight container.
Crackers
Kids are huge fans of animal crackers. They're easily available and friendly with your wallet too. It's also really easy to portion them out to make sure your child isn't munching on one too many.
Dessert
Bribe your kids with dessert – it works, I swear. Pop in brownie bites or a home-made chocolate chip cookie for treats. Tell them that they can't have their dessert / treat unless they finish their fruit first. This will also instil the first stages of responsibility and accountability in your child.
Kids eat with their eyes, so remember to dress their lunch up.