The Elan Lawn 2016 catalogue is finally out and, like every year, we have all the outfits arranged by design number to enable you to pick your favourite easily. Elan Lawn tends to sell out within hours so you'll have to be quick to get your hands on these. The collection launches on March 19th at stores all over Pakistan and you can buy Elan lawn at www.elan.pk – the collection goes live at midnight on Friday night/Saturday morning. (last year there was so much traffic that the site crashed and even then they were sold out in next to no time).
Elan Lawn 2016 Collection
This year's Elan Lawn 2016 campaign was shot in Morocco by NFK photography with Indian model Nidhi Sunil. Khadijah Shah's Elan Lawn is always top quality and this year's designs are lovely.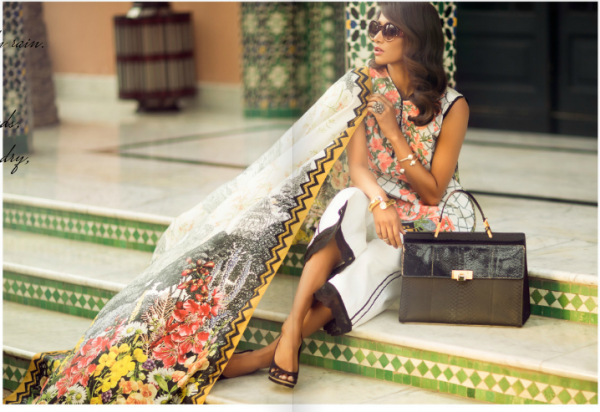 The designs are available at a handful of stores in Karachi:
A full list of stockists in Pakistan is available on Elan's Facebook page.
Hope you manage to get your hands on your favourite designs from this year's collection!