What's your dream kitchen like? Whether you cook daily or only use your kitchen for throwing together a quick snack, a beautiful kitchen is a focal point in any home. The best kitchens are a perfect marriage of style and functionality – an inspiring place to cook or linger over a meal or a cup of tea.
Sponsored Post
One of the frustrating things about living in Pakistan is finding the resources to fulfill your design dreams. In terms of kitchens, that just got easier with Interwood's new range of designer kitchens.
I have an Interwood kitchen myself and I knew just what I wanted from my kitchen. It's big enough for a small breakfast table and it's where were have most of our meals. I wanted an inviting yet modern kitchen with plenty of storage. Air-conditioning and an effective extractor to get of pungent cooking smells were both vital.  A double sink and a built-in microwave were also on my wish-list.
Interwood's kitchen designer helped me maximize my counter space and also recommended all sorts of really useful touches like customized crockery drawers near the sink. The kitchen is a symphony of warm wood and steel, and is the perfect place to linger over a family meal.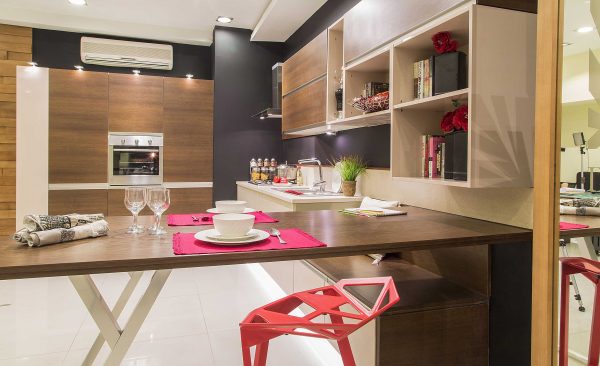 The new Interwood Designer Kitchens signature range is designed by acclaimed Italian architect Alfredio Zengiaro. It is full of gorgeous kitchens, ranging from traditional to futuristic and minimalist. The design team is brilliant at working out how you actually use your kitchen and suggesting design elements accordingly.
"We are so excited about the launch of our new collections today and delighted that Interwood has been able to bring these global furnishing concepts to Pakistan, at affordable prices." Said Mr. Omar Farooq, CEO, Interwood.
Interwood also launched their Smart Workstation range, designed for small office spaces. The beautifully finished, contemporary range is available in a variety of colors – ideal for small and medium sized offices. They also introduced Raumplus, a wardrobe system designed by a German company by the same name. The range is perfect for the walk-in closets, built-in closets and corners and is on my wish list.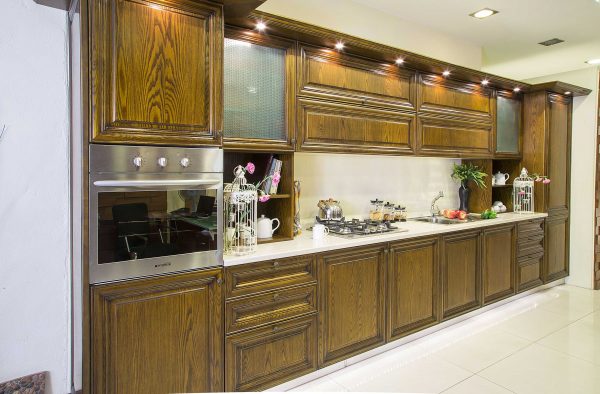 Whether your kitchen is a stand-alone affair or a little open-plan kitchenette attached to your lounge, Interwood's new range has plenty of gorgeous options. Having used an Interwood kitchen myself for the last four years, I can testify to their high quality and durability. Check out their store in Bukhari commercial or their Facebook page if you want to know more.