This week in Karachi, the Transporter saga continues with the action-packed Transporter Refuelled opening in cinemas. Welcome Back, the sequel to Anees Bazmee's Welcome, will also be premiering in the city.
Pakistani movies continue to take the cinemas by storm, with most recently released films still being screened. Adnan Sarwar's Shah is being widely acclaimed and is definitely worth watching. Jami's Moor has also been getting good reviews and, if you haven't gotten a chance to watch it, now would be the time.
No Escape, released just last week, will have you on the edge of your seat the entire time and fans of the Mission Impossible series highly recommend watching the latest release in the series. If you missed The Man from U.N.C.L.E, it's a great date night movie – plenty of action but enough humour to keep wives and girlfriends from falling asleep!
Movies opening in Karachi this week:
The Transporter Refuelled
Frank Martin is living a less perilous lifestyle, or so he thinks, transporting classified packages for questionable people. Things get complicated when femme fatale Anna and her three accomplices orchestrate a bank heist and the kidnapping of Frank's father. It's all part of a grand plan to take down the human trafficker who victimized her years earlier. Now a pawn in her vengeful scheme, the former special-operations mercenary must use his covert skills to play Anna's dangerous game.
Welcome Back
Uday Shetty and Majnu Bhai have left the underworld, and are now big businessmen. Two women, Chandni and Maharani, enter their life. Chandni is the new love in Uday Shetty and Majnu's life and both friends dream of tying the knot with her. However, Appa – Uday's father, plays spoilsport by bringing in his other daughter, Ranjana. He tells Uday Shetty to get her married to someone from a good family. Maharani puts a condition that only after her sister is married, will Chandni marry one of them. Now, a search to find a suitable husband for Ranjana starts.
Movies still showing in Karachi:
Hitman: Agent 47
AGENT 47 centers on an elite assassin  who was genetically engineered from  conception to be the perfect killing machine, endowing him with  unprecedented strength, speed, stamina and intelligence. His latest target is  a mega-corporation that plans to create an army of killers whose powers  surpass even his own. Teaming up with a young woman who may hold the  secret to overcoming their powerful and clandestine enemies, 47 squares off  in an epic  battle with his deadliest foe.
Sinister 2
Hiding from her abusive, estranged husband, Courtney Collins lives in a rural house with her 9-year-old twins, Dylan and Zach. Young Dylan receives nightly visits from ghoulish kids who show him disturbing images of families being slaughtered. It's all part of the grand plan of Bughuul, the evil spirit who recruits innocent children to murder their loved ones. The only hope for his intended new victims may be a former deputy who's familiar with Bughuul's fiendish work from the past.
No Escape
American businessman Jack Dwyer (Owen Wilson), wife Annie and their two young daughters arrive in Southeast Asia to begin a new life. As his company plans to improve the region's water quality, the family quickly learns that they're right in the middle of a political uprising. Armed rebels attack the hotel where they're staying, ordered to kill any foreigners that they encounter. Amid utter chaos, Jack must find a way to save himself and his loved ones from the violence erupting all around them.
All is Well
Umesh Shukla, director of OMG Oh  My God!  (2012), directs another family entertainer  with a message. All Is Well stars Abhishek  Bachchan as a son who gets troubled  watching his  parents fight. He has to balance  his love for his parents and his personal  life  while the dysfunctional family is on the run  from a set of goons.
Mission Impossible 5
With the IMF now disbanded and Ethan Hunt (Tom Cruise) out in the cold, a new threat — called the Syndicate — soon emerges. The Syndicate is a network of highly skilled operatives who are dedicated to establishing a new world order via an escalating series of terrorist attacks. Faced with what may be the most impossible mission yet, Ethan gathers his team and joins forces with Ilsa Faust (Rebecca Ferguson), a disavowed British agent who may or may not be a member of this deadly rogue nation.
 Shah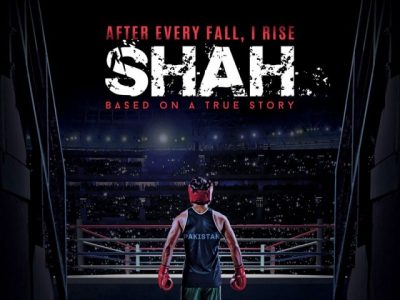 Shah, rapidly becoming a word-of-mouth hit, is a sports biopic based on the life of boxer Hussain Shah who won the bronze medal at 1988 Summer Olympics and became the only boxer in Pakistan's history to secure an Olympic medal in boxing. Directed and written by Adnan Sarwar, the film is produced under banner Logos Film. The film's star Adnan Sarwar underwent a year boxing training programme to portray the role of Hussain Shah in the film. The cast also features Kiran Chaudhary, Sardar Baloch, Adeel Raees and Gulab Chandio.
Moor
"MOOR" (Mother), follows the tragic story a  family pulled apart through corruption and  circumstances out of their control. Starring  Hameed  Sheikh, Samiya Mumtaz, Shaz  Khan and directed by Jamshed  Mahmood  (Jami), the film has been acclaimed by  critics.
 The Man from U.N.C.L.E
At the height of the Cold War, a mysterious criminal organization plans to use nuclear weapons and technology to upset the fragile balance of power between the United States and Soviet Union. CIA agent Napoleon Solo (Henry Cavill) and KGB agent Illya Kuryakin (Armie Hammer) are forced to put aside their hostilities and work together to stop the evildoers in their tracks. The duo's only lead is the daughter of a missing German scientist, whom they must find soon to prevent a global catastrophe.
Karachi Se Lahore
Zaeem's (Shehzad Sheikh) longtime  girlfriend Ayesha (Eshita Syed) is marrying  her cousin in Lahore, so he decides to stand  up for himself for the first time in his life and  go to Lahore to stop the wedding. Without  transport, he and his friends borrow a car  from their neighbours – meaning they have  the girl next door and her little brother along  for the ride. On this roller coaster of a road  trip from Karachi to Lahore, everything that can go wrong does and the party of 5 aboard find themselves in conflict with themselves and the rest of the country.
Bin Roye
Mahira Khan has always been in love with her  cousin Irtiza (Humayun Saeed) but when he  falls in love with her long-lost sister Saman  (Armeena Khan), she struggles to control her  jealousy and despair.
 Wrong No.
The story revolves around Sallu (Danish Taimoor) who hopes to make it big in the business of showbiz someday. However his plans have to face the wrath of his father Hajji Abba (Javed Sheikh) who wants his son to either join the other men of the family and be a butcher or get some government job. Laila (Sohai Ali Abro) is the girl next door, who has a thing for Sallu but Sallu is not interested in her and wants to focus on his career. While Sallu and his story is set in Karachi there is another track in Lahore featuring Haya (Janita Asma) who flies to Karachi to receive Shehryar (Danish Taimoor) who is all set to succeed his grandfather and run the company Haya works at. Then the story gets a bit twisted and the Wrong Number-ness kicks in.