Pakistan wedding season has just triumphantly flourished  to an end – or to a seasonal lull, because somehow wedding season never truly ends in Pakistan. This season saw us all subjected to a dizzying array of gold intricate dabka work, swirling full length angarkhas, flouncy lehngas and glittering net dupattas, accessorised with sparkling clutches and red-soled heels accompanied with of course the inevitable flash and glitter of jewels. Whether you're an enthusiastic social butterfly or a reluctant participant in the whole shebang, one question keeps coming to mind with regards to shaadi dressing – Overdressed or underdressed? Each carries its own demons and the responses the question throws up are many and varied.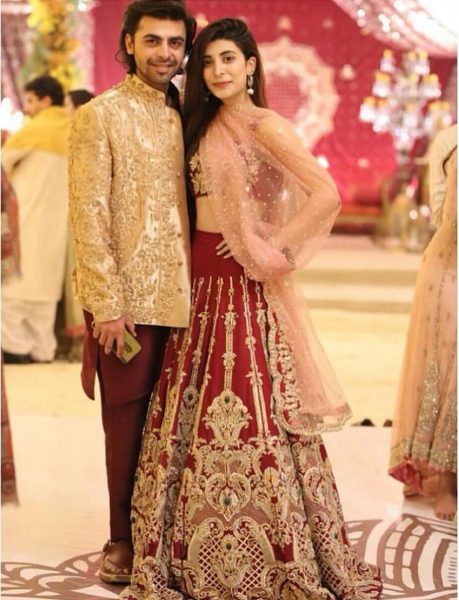 Overdressed? True arbiters pride themselves on considering this the one unforgivable vulgarity. Underdressed? Hmm don't want to look as if you couldn't be bothered to make an effort. Safer to blend in or preferable to stand out even if it's for the wrong reasons? No point in possessing an overstocked jewel box if those pieces aren't aired, on the other hand being underdressed clearly indicates you have an effortless sense of style or are simply too cool to care.  After all isn't all publicity good publicity? Who was it who said arouse any reaction other than indifference?
Karachi's social scene, as a rule, has always been more about a personal sense of style as opposed to slavishly following the dictates of fashion. Yet now, more and more, certain dress codes seem to have become increasingly deeply embedded within our traditional expectations. Whether it be brilliantly embellished Nomi Ansari lehngas for mehndi events or long kaamdani Dr Haroon formals for the wedding to  sophisticated Chatoor pastels for the Valima, our women appear to be following a silent book of rules which dictates who wears what. It is the few who dare to take a chance and by choosing to dress according to their whim and fancy thereby reveal their personality which appears so much more daring as a result.
At all product launches and store openings again most of the attendees appear to be toeing an invisible line by opting for either colour blocked or monochromatic fusion attire with a pop of an expensive designer accessory whether it be shoes or bags. The eye yearns for an individual take on style even if it be a discordant shriek of colour or wildly clashing prints. At least it will be expressing a personality, a choice, a decision not bound by the necessity of joining the bandwagon.
Intriguingly enough it is those who have richly nuanced personalities who bring the zest and zip into their clothing expression. Those who dress according to what moves them at that point in time be it mood, the seasons, their host's personality, a book they've recently read and loved or even perhaps a colour which has captured their imagination. And these people will always bring a smile to your face as rule since they're clearly too busy having a good time to bother about any silly fashion rule-and let's face it, isn't that the sort of person we all secretly want to be?