Amber Gohar is exhibiting at Ensemble this weekend – grab gorgeous, minimalistic designs, perfect for everyday wear. Asal is showcasing a beautiful variety of abayas to choose from! T2F is hosting a dramatic reading by Sameena Nazeer for Anna Ji and Baaji, both afsanay (short stories). Pakistan's Annual Flower Show is an annual event arranged by the Horticultural Society of Pakistan, head over for flower arrangement inspo. Strings and Shamoon Ismail, heartbreak heroes, serenading songwriters, magic makers, in concert together, for the first time at Beach Luxury. All this and more this week like mental health sessions and Taichi self defense classes.
Spring Fever at Children's Home Store
Head over to the Children's Home Store for their Spring Fever 2020. Featuring brands like Kollo by ZK, Kreo3, Prat!, T Mugs, Beijeing Design Studio and yummy snacks to graze on from Ameera's Bakery and Crusts & Crumbs – everything from home accents to jewellery to clothes
Dates: 21st – 22nd February 2020
Time: Friday: 4 PM – 9:30 PM & Saturday: 11:30 AM – 9:30 AM
Venue: Children's Homestore, ZamZama
Amber Gohar Exhibit
Amber Gohar is exhibiting her latest Casuals Collection at Ensemble this weekend. Head over for gorgeous, minimalistic designs.
Date: 22nd February 2020
Venue: Ensemble
Afsana Hoee Shaam 3 افسانہ ہوئ شام
Join us at T2F on Sunday, 23rd February 2020 at 7pm for a dramatic reading by Sameena Nazeer.
Afsana 1 : Anna Jee /انّا جی
Duration: 45 mins
Genrè: Fiction
Written and performed by: Sameena Nazeer
Synopsis:
Anna jee, a serious pet lover, strong headed woman, lived as an example in Pre-martial law and then during Zia regime. The story reveals the socio-political behaviour and changes happening in the Pakistani society of that time, as the strong back drop.
Afsana 2 Baaji / باجی
Duration: 45 mins
Written by: Sameena Nazeer
Urdu and Hyderabadi mixed dialects
Synopsis:
Baji, was a strong woman , raised and lived in Hyderabad Daccan, who refused to follow rituals and did not follow man made rules. This story is set from 50s to new millennium , where Baji lives in a big Haveli Ghaffar Manzil, and story is seen through her niece's eyes. This Afsana is written in sweet Hyderabadi dialect mixed with Nafees Urdu.
Date: Sunday, 23rd February 2020
Timings: 07:00 PM – 09:00 PM
Location: Faraar Gallery, T2F
Entry: Rs. 500/- (Available at the Venue)
Dubai Abayas by ASAL
We are back!
Alhamdulillah , after the huge success of our first exhibition we bring to you a much more beautiful variety of abayas to choose from!
Come and join us for an exclusive display of Abayas straight from the heart of Dubai and Abu Dhabi!
Dates:  Friday, 21st February and Saturday, 22nd February 2020
Time: 2 PM –  8 PM
Venue: Prince Jewellers
Pakistan Annual Flower Show, 2020
Pakistan Annual Flower Show is an annual event arranged by the Horticultural Society of Pakistan. A show that reveals the true colours of the country.
Dates: 20th – 23rd February 2020
Time: varied
Venue: A. K. Khan Park
ZABTHEATRE'20
SZABIST Performing Arts Society is proud to present ZABTHEATRE, for the 5th time, taking place on the 22nd and 23rd of Feburary 2020 at the Arts Council.
ZABTHEATRE'20 is a theatre competition, an initiative taken by the SZABIST Performing Arts Society to encourage the younger and the more-free spirited generation of Pakistan to be active in the Theatre scene of Karachi. It's a podium where teams from various schools, colleges and universities from across Karachi and even Pakistan perform theatrical plays, the genre of which the team can choose itself.
Here at ZABTHEATRE, individuals are given the opportunity to fully explore their capabilities and skills when it comes to the Performing Arts, something that will allow them or even remotely help them in assessing their own strengths and weaknesses.
Over 10 teams from different schools/colleges/universities will participate and showcase their theatrical capabilities in front of a live audience and a panel of credible judges.
By attending ZABTHEATRE'20, you are helping us with our mission to help Theatre grow here in Karachi.
Dates: 22nd – 23rd February 2020
Time: 4 PM – 9 PM
Venue: Arts Council
Intro to TRE® Workshop in Karachi, Pakistan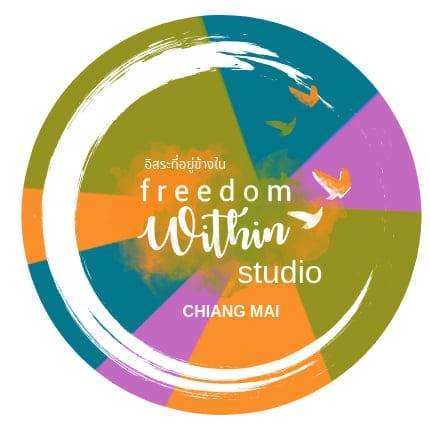 TRE® is a revolution in stress release, trauma recovery and PTSD prevention that helps you move from recovery to resilience and optimal performance.
Founded by Dr. David Berceli, TRE® is a revolutionary way to feel better using the wisdom of your body and is helping millions naturally release stress and return to a state of balance.
In this Intro to TRE® Workshop you'll receive an in-depth introduction to a practice that is simple, practical, and 100% natural yet quite powerful in serving as a complimentary tool useful for integration and embodiment.
TRE® is a self-empowering resource to literally NATURALLY shake off stress, tension and trauma on a regular basis to help you create:
· deeper relaxation
· improved sleep
· reduced pain
· greater resilience
· reduced occupational stress
· improved core stability
· more energy & vitality
· stronger mindfulness
· faster recovery
· empowered relationships
TRE® is currently taught in at least 67 countries around the world and is well on its way to being a household name. Many report that adding TRE® to their current self practice, it enhances, crystallizes and assists in integrating many aspects of their lives.
Date: 22nd February 2020
Time: 10 AM – 2 PM
Venue: Trauma Release and Wellness Centre
Nakaam Ishq Ke Naam: Strings + Shamoon Ismail
Salt Arts is thrilled to present : Strings and Shamoon Ismail, heartbreak heroes, serenading songwriters, magic makers, in concert together, for the first time, in the city of fast love.
NA KAAM ISHQ KE NAAM
Early Bird: Rs.2500 (Valid until February 10th)
Regular Tickets: Rs.3000
https://bookitnow.pk/event/na-kaam-ishq-ke-naam
Bookitnow.pk
Bookitnow.pk Ticketing Helpline: 0311-1222742
SALT ARTS: SEASON 2020 PARTNERS
Ticketing partners Book It Now
Radio partners: City FM 89
NAKAAMI ME BHI KAAMYAB, NAKAAM ISHQ KE NAAM
'Jab main apnay akhri nakaam ishq say guzar raha tha to aik azeez dost nay sahaara dainay ki khaatir kaha, ke "chal mere dost teri likhayi to ab aur behtar hojayegi"
Hum donon khoob hasay aur baad main aik ehsaas mere saath raha ke nakaam ishq bhi baray kaam ki cheez hai.
Kaheen bichray yaaron say raabta karati hai, kaheen yaadon ki potli chorr jati hai,
Kisi ko puranay ganay yaad karati hai,
Tou kaheen naye gaanon ka tazkara chirr jata hai,
Bus isi liye ye shaam hai aik jashan, nakaam ishq ke naam.
Kiunkay ishq main nakaami baray kaam ki cheez hai'
Thank you to our friends and collaborators for putting our thoughts into words and voice:
Urdu Narrative: Shakeel Hasan
Voice over: Zahid Mayo
Love to the memory of the glorious founder and to all members of the Nakaam Ishq Society, you know who you are.
—————————————————————-
Audience advisory:
Prohibited Items: Weapons, drugs, alcohol, banners, sharp objects, prejudice.
Date: 22nd February 2020
Time: 7.30PM – 11.30PM
Doors Open: 6.45PM Sharp
Venue: Beach Luxury Hotel, Karachi
Meditative Mandala Workshop by Humna Mustafa
Here are some benefits of mandalas:
 They help with balance.
 They bring peace and tranquillity.
 Looking at them will give you a feeling of calmness.
 They help with concentration.
 They make it easier to be mindful.
 Another thing they do is push aside thoughts and let your creativity flow.
Therapeutic benefits
Mandalas have been recognized by psychology as a therapeutic tool. Transpersonal psychology sees
mandalas as a kind of exercise for deep connection. Cognitive and behavioural psychology see it as a
tool to improve things like memory, attention, perception, and visual motor coordination.
Date: 22nd February 2020
Time: 10 AM – 2 PM
Venue: ArtChowk, Clifton
Body Memories by Marium Habib & Rabia Ali Curated by Noor Ahmed
Body memories, bawdy memories- with their new works Marium M Habib and Rabia Ali investigate, linger and reconstruct with whimsy the myriad experiences and people that colour their imaginations. Fact and history are entities bent and stretched, altered and reimagined.
Body Memories has been Curated by Noor Ahmed.
Date: 26th February 2020
Time: varies
Venue: ArtChowk, Clifton
Classical Music Without Borders ft. Alessandro Commellato
PROGRAM
A great evening of romantic piano around Rossini!
« L'Innocence italienne – la Candeur française »
Gioachino Rossini (1792-1868)
Une Pensée à Florence
Un profond sommeil
Un Réveil en sursaut
(from : Sins of Old Age)
Franz Liszt (1811-1886)
La Pastorella dell'Alpi (Tirolese)
La gita in gondola (Barcarola)
La Regata veneziana (Notturno)
La Danza (Tarantella napoletana)
(from : Musical Evenings – Rossini transcriptions)
Frédéric Chopin (1810-1849)
Variations in A major, Souvenir de Paganini, op. posth.
Notturno op.48 n°2
Andante spianato et grande polonaise brillante op.22
Date: 21st February 2020
Time: 8 PM – 9:30 PM
Venue: Alliance Francaise de Karachi
Acting Workshop with Hassam Khan
Join us at T2F for a 3-hr intensive drop-in 'Acting Workshop with Hassam Khan' on Friday, 21st February 2020 from 5pm to 8pm.
This workshop provides aspiring actors with the resources and hands-on instruction they need to start acting. Students must expect an intensive experience and practical exercises that will properly prepare them to act in front of a camera. Being able to learn and test your acting abilities amongst people who are there for the same reasons as you and share the same passion for acting is essential to developing your acting skills. This one-day acting course gives you the freedom to be as creative as you please whilst doing something you are passionate about.
Whilst completing his bachelors from Indus Valley School of Arts and Architecture in 2014, Hassam Khan started his career as a theatre actor in 2011 and appeared in several plays such as Come Again (2011), he also played the iconic role of the founder of Pakistan, Mohammad Ali Jinnah in Anwar Maqsood's Pawnay 14 August at Al-Hamra Arts Council, Lahore. He is known for his lead role of Salman in Geo Tv's drama serial Noor Jahan (2016), Azhar in ARY Digital's Khasara (2018) and Akmal from ARY Digital's Dil Mom Ka Dia (2018). He has also worked in numerous short films and web series including Teeli's Susar vs Damaad, Mehram, Bee the Kid, Jinnah Returns and etc.
Date: Friday, 21st February 2020
Time: 05:00 PM – 08:00 PM
Place: Faraar Gallery, T2F
Entry: Rs. 1000/- (Available at Venue)
Feb: Taichi & Chi Gong Workshop; The Cosmic Dance of Energy
Taichi or Taiji Chuan is an ancient Martial Art (Wushu), Meditation System and Healing Practice from China. In Mandarin Chinese language 'Taiji' refers to the Supreme Oneness of Being from which the twin forces of Yin and Yang originate. 'Chuan' means 'Fist' or 'Boxing'.
Chi Gong (Chi Kung) is a holistic system of coordinated body movement, breath, stretching and meditation used for Preventive Medicine, Self-Healing and Self-Cultivation. 'Chi' refers to the 'Life Energy' and 'Gung' or 'Kung' means 'Cultivation'. In this workshop, you will learn:
Martial Arts
Self Defense
Healing Techniques
Developing Inner & Outer Power
Mindfulness
Longevity
Weight Loss
Detoxification
Taichi can equally be used as an effective fighting style, though the primary purpose of Taichi and Chi Gong is self-cultivation and awareness in every aspect of one's life. As such it is as beneficial for small children as it is for elderly people. The benefits of Taichi and Chi Gong have proved to reverse the effects of most physical and mental ailments in the human body, and its practice is encouraged around the world as a highly effective form of alternate and preventive medicine. Therefore Taichi is often used by other Kung Fu practitioners around the world to complement and enhance their skills.
Date: Every Wednesday & Saturday (For the Month of February)
Timings: 05:00 PM – 06:00 PM
Venue: Faraar Gallery, T2F
Registration: Rs.5000/- (for one month)
***The workshop is open to 25 students maximum. We have a first come, first served policy, please come in and sign up at T2F (between Monday – Friday | 1pm-6pm) or send us an email at [email protected]***
Copperplate Calligraphy Workshop with Daudpota Art
Learn to write the mesmerising traditional English calligraphy script in this beginners' workshop.
This workshop is designed for the complete beginner, who will be given basic knowledge from scratch. So come join in to learn, in a relaxing, fun environment!
You will be taught about:
– Calligraphy Art supplies (provided) – Preparing, handling and using them
– The basic strokes of the script
– Formation of Miniscules (Small letters)
– Formation of Majuscules (Capital letters)
– Writing your name
Supplies include:
* The Manual by Daudpota Art
* Oblique dual nib holder
* 2 Flex Nibs
* Ink pots with Indian Ink and preparing solution
* Guidelines sheets – 10
* Tracing paper sheets – 5
* Basic stationary
After this session, participants will have good knowledge of the script and techniques to later practice more and improve their grip on the script.
'DAUDPOTA ART'
Facebook page: Www.facebook.com/AbDaudpArt
Instagram link: https://www.instagram.com/abdaudpart/
YouTube channel: https://www.youtube.com/channel/UC2sl4RgSzE2uCBmS2L-z-lw
Date: Saturday, 22nd February 2020
Time: 02:00 PM – 05:00 PM
Venue: Meeting Studio, T2F
Registration: Rs. 2,500 (including upgraded calligraphy supplies)
No. of participants: 10
Age group: 18+
**To register call/message on 0334-3030343 (Whatsapp)**
Be. Contemplation Time
Attaining Wellness through Art
Art is a healer. Check out its therapeutic effects.
Featured Facilitator: Farooq Parekh
About the Series
be. Contemplation Time welcomes everyone, with an interest in deepening their self and better serving their purpose in the world, to engage in self-reflection, meditation and meaningful conversation.
About the Curator
be. is a globally-competitive trainings provider, specialising in creating tailor-made experiences in leadership development and mindfulness to accelerate organizational impact.
Date: Thursday, 20th February
Time: 06.30 PM – 08.00 PM (sharp)
Venue: Faraar Gallery, T2F
Entry: Rs. 100/-
Sur Ka Safr: Soulful Surrender; An Evening with Mohammad Aizaz
Join us in an evening of soulful vocal music with the illustrious Mohammad Aizaz, accompanied by Gul Muhammad on Sarangi and Yousuf Kerai on Tabla.
Date: Saturday, 22nd February 2020
Time 07:30 PM to 09:30 PM
Venue: Faraar Gallery, T2F
Entry: Rs. 1000/-